Berita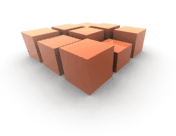 Get Excited at Korean Pavilion @ FLEI 2017!

Tanggal : 2017-08-14





BHC Groups

BHC Group is a company with more than 13 years of franchise experience, having  5 brands over 2,200 franchise stores including 11 company-owned-store. These decades of experience as a franchise operator and franchisor enable us to offer our single-unit franchisee and master franchise partners the highest level of support.
Pizza Maru

Pizza Maru is a Korean pizza specialty franchise that has 12 years of business experience. It is a brand with 650 stores in Korea and 9 stores in 5 different regions.We provide green tea well-being dough which is use a healthy dough with 12 different grains, including green tea and chlorella
Bulgogi Brothers

Bulgogi Brothers is a No.1 Korean brand with various concepts from traditional concept to trendy concept. It is a Korean food brand that can enjoy Korea's representative foods in various ways and atmosphere. Beyond F&B is leading the globalization of Korean food through Bulgogi Brothers international business and Merchandise business.
"Handmade sushi is fresh and delicious"

Ilsung Corporation was established in 2012 with the launch of sushino backchefAs of July 2017, we have 85 stores in Korea. We have franchise stores specializing in brand planning and launching
D.I.Y. your own Natural Juice at Beesket !!

A Million kinds of Taste & a Million kinds of Stories at
Beesket !!Beesket's Natural Juice shop kiosk only requires 3x3 meter to start your own kiosk shop at an affordable price, simple operation for everyone, so start your own natural juice business now !!
DIDIM
DIDIM is one of the largest food company in Korea. We manage restaurants, food manufacturing and distribution of food resources. DIDIM is established in 1999 with a small Korean steak house and incorporated in 2006. We always think both customers and restaurant franchisees first, and this became the critical success factor for DIDIM. Now we have five direct managed brands and six franchise brands including Mapogalmaegi. Last year, in 2016 our revenue reached $65 billion, and we are aiming $75 billion for 2017.