Featured Event
Event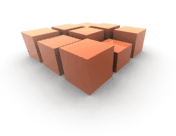 FRANCHISE & INVESTMENT EXPO 2011
Organisasi Pelaksana : EO Alpha
Tanggal Pelaksanaan : 22-24 Juli 2011
Lokasi Event : Hall Utama Tamini Square GF




FRANCHISE & INVESTMENT EXPO 2011
22-24 Juli 2011
Hall Utama Tamini Square GF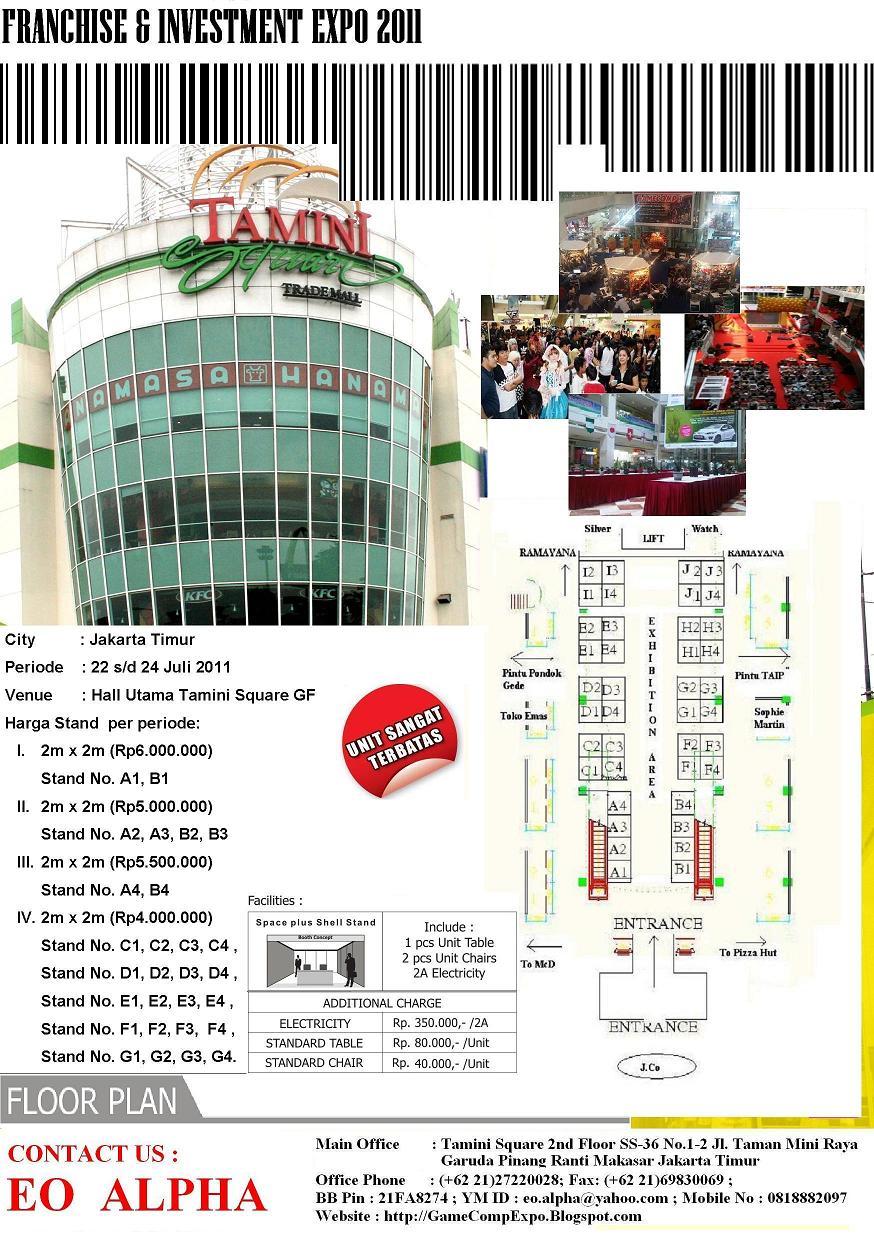 (klik gambar di atas untuk memperbesar)
Stand Sold Out : D3, G3, I2.

Contact Us:
EO Alpha
Tamini Square 2nd Floor SS-36 No 1-2
Jl. Taman Mini Raya Garuda Pinang Ranti Makassar Jakarta Timur
Office Phone : (021) 2722 0028
Mobile : 0818882097
Event Lainnya
The 14th IFRA 2016
Tanggal : June 3 - 5, 2016 (10.00 - 21.00 WIB ) Pelaksana : PT Dyandra Promosindo Professional Exhibition Organizer

After gaining huge success on previous event, PT. Dyandra Promosindo, endorsed by Indonesia Franchise Association (AFI) is once again proudly present the utmost International Expo for Franchise Industry & Business Concept in Indonesia titled IFRA 2016


THE 14 th EDITION OF FRANCHISE & LICENSE EXPO INDONESIA
Tanggal : 02 - 04 September 2016 Pelaksana : PT Reed Panorama Exhibitions

With a growing surge of interest, progression of trends for business models & exponential market growth within the country, we present Franchise & License Expo Indonesia 2016 for the 14th


PAMERAN FRANCHISE & BUSINESS OPPORTUNITY CONCEPT EXPO SURABAYA
Tanggal : 13-15 Mei 2016 Pelaksana : NEO Organizer

Memasuki tahun rangkaian ke-12, pameran di SURABAYA ini merupakan kota ke-3 dalam rangkaian Info Franchise & Business Concept Expo 2016.


Creating Powerful Sales Performance
Tanggal : April 2016 Pelaksana : ActionCoach

Sudahkah Anda mengetahui kunci-kunci rahasia praktis membangun sales team Anda??


Upgrading Recruitment Results
Tanggal : Kamis, 7 April 2016 Pelaksana : ActionCoach

9 dari 10 perusahaan kesulitan merekrut orang yang tepat. Temukan teknik & jurus rahasia dalam merekrut karyawan dalam workshop yang diselenggarakan ActionCoach ini.