Featured Event
Event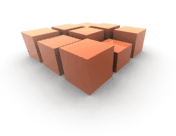 EAST PACK & EAST FOOD
Organisasi Pelaksana : EAST PACK & EAST FOOD
Tanggal Pelaksanaan : 4th – 7th July 2012
Lokasi Event : Surabaya Convention Centre - Grand City, Surabaya




We are PT. Krista Media Pratama-Krista Exhibitions, the leading professional organizer which specializes in organizing exhibitions, seminars, conferences, etc. For more than 15 years, we have succeeded in organizing international exhibitions titles.

We are now organizing EAST PACK & EAST FOOD 2012 as our next coming exhibition, which will be held on 4th-7th July 2012 at Surabaya Convention Centre - Grand City, Surabaya. We have experienced the increasing number of trade visitors as well as exhibitors throughout the world.

EAST PACK & FOOD 2012 will be the perfect opportunity to meet up with people from same industry since it is the most influential exhibition for trade visitors, exhibitors, as well as foreign investors.

Herewith, I would like to send you a proposal concerning the particular. Please kindly review the attachment and feel free to contact me for any enquiries.

For further information, you may visit our website a www.kristamedia.com







EAST FOOD Indonesia 2012 International Expo

The 4th International Exhibition on Food & Beverage Products, Technology, Ingredients, Additives Raw Material, Services, Equipment, Supplies.

Schedule

| | |
| --- | --- |
| Date | : 4th July-7th July 2012 |
| Venue | : Surabaya Convention Center-Grand City Surabaya, Indonesia |
| Opening Hours | : 10.00 am to 19.00 pm |
| Frequency | : Annual |
| Open to | : Business and Trade Visitors |
| Official Website | : www.kristamedia.com |
| Featuring | : Food & Beverage (Products & Technology) Bakery Confectionery (Bakery Confectionery, Machinery, Equipment, Supplies, Ingredients) Food & Hospitality (Wine & Spirits, Equipment, Supplies, Storage, Services and Related Technology for Hotel, Catering, Restaurant, Cafe, Supermarket). Food Ingredients (Food Additives, Food Chemical, Food Ingredients, Food Material). Herbal & Health Food (Herbal & Health Food, Food Supplements).Retail & Franchising (Franchising & Licensing). |


Dear Sir/Madam,

For more than 15 years, we have succeeded in organizing international exhibition titles. We are now organizing Food & Beverage, Bakery Confectionery, Food & Hospitality, Food Ingredients, Herbal & Food, and Retail & Franchising to Indonesia as our next coming exhibitions.

EAST FOOD Expo is one of the International trade fair for Food & Beverage, Bakery Confectionery & Food Ingredients in Indonesia. East Food Expo has provided the area's largest Food & Beverage marketplace, bringing together local and national suppliers with key technology products food & beverage professionals.

Participation in the EAST FOOD 2012 will be the opportunity for the whole Food & Beverage in Indonesia and is a not-to-be-missed event. EAST FOOD 2012 will become the most powerful and appropriate ground for the development of the Products & Technology, Equipment and Supplies. We believe that EAST FOOD 2012 is suitable to take part and become one of the Icons for Food & Beverage Technology & Products. We hope that your company will participate with us in Surabaya Convention Center-Grand City Surabaya, Indonesia.


We enclosed the details of EAST FOOD 2012 International Expo as follow:

Standard Shell Scheme booth package:


Particulars
Standard Price
Standard Shell scheme booth (9sqm)

• Rental of the space
• Floor Carpeting
• 1 Desk
• 2 Chairs
• 1 Waste Paper Basket
• Wall Partition
• Listing in the Exhibition Catalogue
• Specially Designed Invitation Cards
• 2 Nos Fluorescent Lights
• All Labor for Constructing & Dismantling of Stand
• Power point 2mp/220volt
US$ 265 per sqm
Space Only (Min.18sqm)

• Rental of Space only
• Listing in The Exhibition catalogue
• Your Company may build your own stand
• Specially design invitation card

US$ 240 per sqm


** Exclude VAT 10%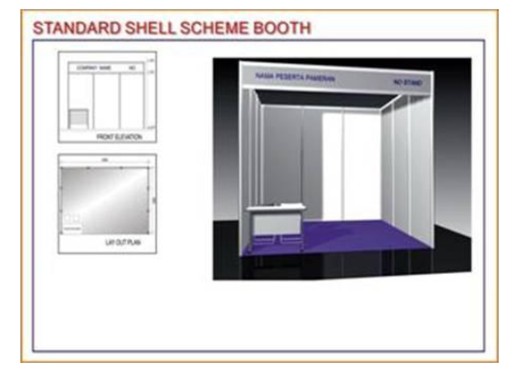 Exhibitor's Profile:

Bakery Indonesia
Herbal & Health Food Indonesia
Food Ingredients Indonesia
Food & Hospitality Indonesia


Thank you for your cooperation and kind attention.
We look forward to hear from you.

Best Regards,

DAVID LUKAS E. S
Marketing Executive
0812 940 12500
david@kristamedia.com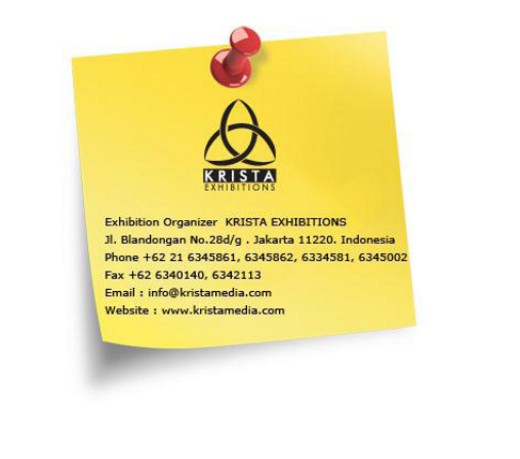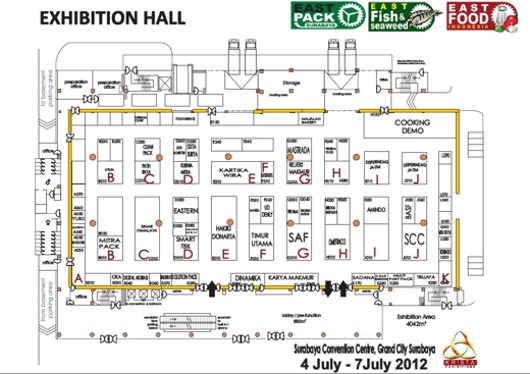 Event Lainnya
Handling Complaints Profesionally
Tanggal : Rabu, 25 Juni 2014 Pelaksana : JAMES GWEE SUCCESS CENTER

Melalui mini workshop ini orang-orang diorganisai Anda akan diperlengkapi dengan pemahaman dan cara praktis memuaskan pelanggan dengan pelayanan yang "wow"


Pekan Purworejo Expo 2014
Tanggal : 15 - 18 Oktober 2014 Pelaksana : PT. MULTI DHARMA PERSADA

Pada kegiatan Pekan Purworejo Expo pd thn 2013, promosi tersebut telah menghasilkan omzet 14,4 milyar dgn total kunjungan 50 000 org lebih, jumlah 150 stand, Diikuti oleh 4 kementrian, 5 kabupaten, & 10 BUMN, pemprop jawa tengah & asosiasi & UKM serta koperasi.


THE 6th PEKALONGAN BATIK WEEK
Tanggal : 1 - 5 Oktober 2014 Pelaksana : PT. MULTI DHARMA PERSADA

Kini Batik diakui sebagai salah satu Warisan Dunia oleh UNISCO, Selain Batik sebagai salah satu aset budaya indonesia, batik jg menjadi aset strategis peningkatan kesejahteraan masyarakat.


THE 2th CILACAP TRADE & INVESTMENT EXPO
Tanggal : 5 - 9 Nopember 2014 Pelaksana : PT. MULTI DHARMA PERSADA

Temu Bisnis "Peluang Bisnis & Investasi dicilacap" yang akan mengundang perwakilan Negara sahabat, Calon Investor dlm & luar Negeri yg difasilitasi pemprop jawa Tengah, Kementrian Perdagangan, & BKPM, Guna meningkatkan & mendukung pemodalan UMKM & koperasi.


Kajen Expo 2014
Tanggal : 28 Agutus - 3 September 2014 Pelaksana : PT. MULTI DHARMA PERSADA

KAJEN EXPO secara rutin sudah dilaksanakan sebanyak 11 kali event, setiap thn mengalami peningkatan kualitas dr segi peseta, omzet & kunjungan masyarakat pekalongan & luar kota. KAJEN EXPO dilaksanakan dlm rangka memperingati & memeriahkan hr jd kabupaten pekalongan.