Featured Event
Event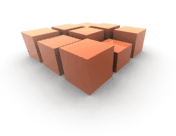 Franchise & License Expo 2008
Organisasi Pelaksana : Panorama Convex
Tanggal Pelaksanaan : 24 - 26 Oktober 2008
Lokasi Event : Assembly Hall, Jakarta Convention Center




Franchise & License Expo Indonesia 2008
Franchise & License Expo Indonesia 2007 has ended successfully by bringing in numerous business prospects to both the exhibitors and the visitors of the event. This success assembly has brought together large number of big regional and national companies, which are an ever-growing part of the franchise market, under the aegis of the WALI Franchise Federation.
Now, for the sixth consecutive year, Franchise and License Expo 2008 is present for exhibitors who are looking forward to a perfect place to showcase, launch, and widen business opportunity. You can gather hands-on intelligence, learn industry insider information, dig up on mailing lists, meet franchise owners face-to-face, learn more about a specific franchise business opportunity, and attend business matching that will be participated by numbers of promising franchise.
As the pioneer of franchising and licensing event in Indonesia, Franchise and License Expo 2008 is expected to attract more than 15,000 potential entrepreneurs wishing to create their own franchise enterprise. This venue will definitely be the ultimate area to exhibit and expand your business opportunities.
Date & Venue
24 - 26 OCTOBER 2008
Assembly Hall, Jakarta Convention Center
Opening Hours : 10.00am - 08.00pm
Programs
- Conference & Workshop
- Business Presentation
- Business Clinics
The Expo will become a perfect place for Your company to
- Generate Business Deals
- Launch Your Brand , Product & Show Case
- Established Your Brand Awareness
- Expand Your Network
- Strengthen Your Market Position
- Cultivate Your Relation In The Industry
- Experience The Heavy Media Coverage
EXHIBITORS PROFILE
• Franchising
• Licensing
• Business Opportunities (Distributorship, Dealership & Partnership)
• Business Support (Financial Institution & Space Retail Management)
Business Category:
Advertising / Photography
Automotive Services & Products
Business Consultant
Business Services
Computer / Internet / Game Center
Courier & Cargo
Educational Institution
Entertainment
Fashion
Furniture
Health / Sport / Fitness Center
Jewelry
Laundry & Dry Cleaning
Motorcycle Services & Products
Multi Level Marketing
Personal Care & Beauty
Printing / Copying / Refill Center
Property & Real Estate
Recreation & Hobby
Restaurant / Cafe ( F&B )
Retail
Security & Surveillance
Telecommunication / Technology
Tour / Travel / Tourism
Others

VISITOR'S PROFILE
Franchise and License Expo 2008 is the perfect place for visitors to start searching for various franchise and license opportunities. The event is targeted to attract all the potential visitors such as Investors, Business Community, Traders, Government, Business & Franchise Observers, Retailers, Distributors, The Press and also Public.
For further information, please contact:

Ayu J.Rezeki
ayu@panorama-convex.co.id
HP : 08158897343
Eliyati
elly@panorama-convex.co.id
HP : 08161853334
Event Lainnya
INDONESIA FRANCHISE CONFERENCE 2015
Tanggal : 12 September 2015 Pelaksana : Reed Panorama

Indonesia Franchise Conference 2015 - "Franchising and Licensing: The Toll Road to Success"


Temanggung Fair 2015
Tanggal : 9 - 13 September 2015 Pelaksana : PT. MULTI DHARMA PERSADA

Temanggung Fair 2015 adalah promosi daerah & produk-produk unggulan Nusantara yg dilaksanakan di Kabupaten Temanggung. Tersedia stand dan sponsorship


Kajen EXPO 2015
Tanggal : 21 - 25 Agustus 2015 Pelaksana : PT. MULTI DHARMA PERSADA

Dalam rangka menyambut Hari jadi ke-393 tahun Kabupaten Pekalongan& memeriahkan peringatan ke-70 Tahun Kemerdekaan Indonesia akan digelar kembali KAJEN EXPO2015. Tersedia stand dan sponsorship


kabupaten Semarang EXPO 2015
Tanggal : 13 - 17 agustus 2015 Pelaksana : PT. MULTI DHARMA PERSADA

Event ini menjadi sebuah pasar yg sangat potensial bagi UMKN & peserta kegiatan yg ada didalamnya. Tersedia stand dan sponsorship


Batavia Invades
Tanggal : 13 - 16 Agustus 2015 Pelaksana : Anak Panah Group

Batavia Invades is the first sequence of a roadshow to be held in Jabodetabek. It is an event to promote corporate brand and local brands beyond conventional advertising media. Tersedia 15 Stand + Bonus khusus usaha franchise member WaralabaKu.com.