Event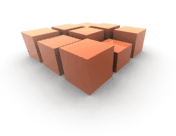 Indonesia Transport Supply Chain & Logistics
Organisasi Pelaksana : PT Reed Panorama Exhibitions
Tanggal Pelaksanaan : 12-14 September 2018
Lokasi Event : Jakarta International Expo, Kemayoran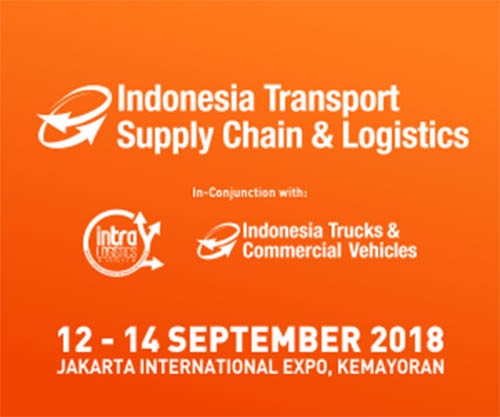 Indonesia Transport, Supply Chain and Logistics (ITSCL) is the Indonesia's the most anticipated international event in Indonesia for the world's Transportation, Supply Chain & Logistics players. It's where you need to be to strengthen your presence, build business alliances and develop potential businesses with Indonesia. present as the preferred venue to strengthen presence and enhance visibility of logistics and supply chain solution in Indonesia marketplace. This event will be much anticipated as a perfect platform to provide insights with expectations, challenges and opportunities for the transportation, shipping, port and logistics service providers and manufactures, also to showcase the cutting-edge logistics products and services.
ITSCL create a worldwide Transportation and Logistics community in one place to showcased, sharing knowledge and also build a business network.
As a Pioneer in the Industry, ITSCL is supported by many key players in Indonesia and also the Government and Association.
AN INTERNATIONAL SHOWCASE
You will be able to see and speak to 350+ major Logistics Companies, innovative solution providers, also Transportation (Land, Sea & Air) providers and facility vendors that representing the following product categories:
CO-LOCATED EVENTS
Indonesia Transport, Supply Chain and Logistics (ITSCL) is the only one Transportation and Logistics exhibitions in Indonesia. ITSCL has series of event which consist of Intra-Logistics Indonesia(ILI), Indonesia Trucks and Commercial Vehicles (ITCV), and Jakarta International Logistics Summit and Expo (JILSE). This year, ITSCL series launch its new event dedicated for seaport services in Indonesia and neighboring country, called Indonesia International Seaport Services (ISS).
ITSCL Co-Located with other Reed Panorama event which are Indonesia Maritime Exhibition (Odd Years), Mining and Engineering Expo (Even Years).
DATE & VENUE
12-14 September 2018
10:00am until 17:00pm
Jakarta International Expo (JIExpo)-Kemayoran, Jakarta
Organised by
T: +62 21 2556 5000 ext. 5032/5033 (Indonesia)
E: itscl@reedpanorama.com
PT Reed Panorama Exhibitions
Panorama Building, 5th Floor
Jl. Tomang Raya No. 63
Jakarta 11440, Indonesia
Event Lainnya
Magelang Fair 2018
Tanggal : 03-07 Mei 2018 Pelaksana : PT.MULTI DHARMA PERSADA

DALAM RANGKA MEMERIAHKAN HARI JADI KOTA MAGELANG KE 1.112 TAHUN,MENYELENGGARAKAN KEMBALI MAGELANG FAIR 2018


EFFECTIVE MANAGERIAL SKILLS - Becoming A Skillful Manager
Tanggal : Selasa, 24 April 2018, Jam 08.30-16.30 Pelaksana : Creative Action Indonesia

EFFECTIVE MANAGERIAL SKILLS - Becoming A Skillful Manager


Tumbuh Nilai Uang Anda Melalui Waralaba dengan Astreem
Tanggal : Sat, March 24, 2018 Pelaksana : Astreem Consulting Indonesia

In today's economy, it's almost impossible just to save your money in the bank and have it grow at a faster rate than inflation


IFBC EXPO 2018 - Jakarta I
Tanggal : 09 - 11, Maret 2018 Pelaksana : NEO Organizer

Pameran Franchise, Peluang Usaha Distributor & Keagenan


Revolusi Wirausaha 2018 - Your Comprehensive Food Truck Business Solution
Tanggal : Sabtu, 10 Februari 2018 Pelaksana : PT. NEO EXPO PROMOSINDO

Dalam menyikapi perilaku konsumen millenials, pengusaha harus melakukan perubahan, yakni: Revolusi Wirausaha. Bagi Anda yang penasaran dengan tren bisnis jaman now, dapat mengikuti talkshow "Wirausaha Millenials: Trend Bisnis Kekinian".