Event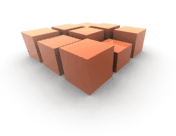 Negotiating to Win
Organisasi Pelaksana : FOCUS TRACO INDONESIA
Tanggal Pelaksanaan : April 20-22, 2009 (3 days)
Lokasi Event : Sahid Raya Hotel, Solo




Gain the skills, insights and competencies required in all negotiations-in every industry-at every level.

Whether it's allocating resources for a project, funding a new initiative or establishing a supply chain for a new product or service, negotiation is inevitably at the heart of the process. This is especially true when the economy is in a downturn, and priorities and resources are subject to change with little or no warning. But few people are prepared with an understanding of the structure, techniques and approaches available to them as they seek to positively influence an outcome.

This hands-on training gives you a step-by-step guide to effective negotiation. You must identify the problem, understand it from the other's perspective, generate alternative solutions, and select a solution that benefits both sides. All parties need each other to achieve their goals. Negotiation focuses on solving the problem and closing the gab between what both parties want.

How You Will Benefit
• Know when-and when not-to negotiate
• Develop an effective plan and strategy for any negotiation
• Know what behavior to adapt at each stage of the negotiation
• Adjust your communication style to achieve desired results
• Successfully apply the principles of persuasion to any negotiation situation
• Effective negotiate face-to-face, on the phone or through e-mail and other media

What You Will Cover

What is Negotiation?
• The basic concepts of negotiation
• What is negotiable in typical business situations
• Identify approaches to negotiation

Negotiation Stages
• Identify the six stages of negotiation
• Use appropriate behaviors in each of the stages
• Define the influences on the negotiation process

Planning Your Negotiation
• Plan a negotiation
• Determine a settlement range
• Apply the planning framework in practice negotiation

Persuasion
• Apply the persuasion process
• Use the frame/reframe process to understand the other party
• Examine possible approaches to use when there is confrontation
• Use listening skills in the negotiation process

Communication
• Explain the four dimensions of DISC and the style tendencies of each
• Describe the characteristics of dual styles and their impact on negotiations
• Describe how to adapt style to maximize the results of negotiations
• Identify why negotiations become derailed and how to avoid negotiation traps

Crafting a Strategy for Your Negotiation
• Plan a strategy to apply your negotiations
• Describe the process of identifying a problem or issue for negotiation
• Identify steps and techniques for choosing appropriate communication methods
• Create and apply a strategy for a business negotiation simulation

Action Plan
• Apply what you've learned to plan a negotiation for back on the job

Who Should Attend
Those responsible for negotiating the best possible terms of an agreement for their organization.
Note: this program in not intended for labor union negotiators of either side.

Category
Interpersonal Skills

Instructor
FOCUS Team Expert

Schedule
April 20-22, 2009 (3 days)

Venue
Sahid Raya Hotel, Solo

Tuition Fee
Rp. 4.800.000,- per participant, excluding accommodations & tax.

Registration
Send by email -or- fax to:
training@focustraco.com
(0251) 7534-984


PT. FOCUS TRACO INDONESIA
Wisma Pakuan, Jl. Pakuan 12
BOGOR - 16143
CP: Ms. Eka Rheni -or- Mr. Abdul Rohim
Phone: (0251) 2169-150, (021) 7009-9943
Event Lainnya
Schedule Lokakarya Freddway International Learning Oktober 2014
Tanggal : Oktober 2014 Pelaksana : Freddway International Learning

Strategi Peninjauan Gaji & Menghitung Budgetnya, Adminstrasi Perkantoran, Time Management Skill For Leader


Jakarta Waralaba Expo
Tanggal : 3 - 7 Desember Pelaksana : NEX organizer

NEX Organizer bekerjasama dengan Mall Mangga Dua Square, Menyelenggarakan event bertajuk " Jakarta Waralaba Fair "


The National Franchise Expo
Tanggal : 14 - 16 November 2014 Pelaksana : BE Production

Solo merupakan kota yg cukup dikenal masyarakat Indonesia maupun untuk kawasan international ini dikarenakan Solo memiliki byk potensi yaitu dibidang perdagangan, investasi pariwisata & kebudayaan


info Event Training ISO 9001 : 2008
Tanggal : 29 - 30 Oktober 2014 Pelaksana : ARSUL Consulting

Indonesia berpacu dengan waktu untuk menyambut pelaksanaan pasar bebas Asia Tenggara atawa sering disebut Masyarakat Ekonomi ASEAN (MEA) 2015. Saat itu tiba, ada 12 sektor usaha yg akan dibuka bebas untuk investor asing dari tetangga.


Franchising & Licensing Asia 2014 International Confrence & Workshop
Tanggal : 17 - 18 Oktober Pelaksana : Flasia

Glean insights from intimate table discussions with industry experts in the fields of franchisor-franchisee relationship management, retail leasing, branding, and intellectual property.