Event Franchise, Bisnis dan Entrepreneurship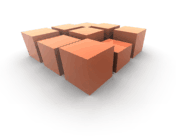 Franchise and License Expo Indonesia 2017
Organisasi Pelaksana : PT Reed Panorama Exhibitions (Indonesia)
Tanggal Pelaksanaan : 8 - 10 September 2017
Lokasi Event : Jakarta Convention Center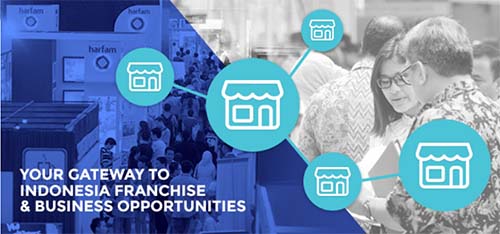 With a growing surge of interest, progression of trends for business models and exponential market growth within the country, we present Franchise and License Expo Indonesia 2017 for the 15th consecutive year, bringing together emerging franchise industry and business brands in a show packed with even more beneficial programs. Franchise and License Expo Indonesia is targeted to give a better understanding of the industry and maximize the participation of the exhibitors as well as visitors.

Join hundreds of like-minded franchisors and business owners and at the same time, meet thousands of qualified prospects at Franchise and License Expo Indonesia. The expo also offers franchisors opportunities to meet entrepreneurs who are looking to start or buy a business, potential partners, suppliers, customers and investors.

Regardless of your industry, franchises, businesses, seeking financial or legal advice, you will find the expo will benefits you at every stage of the business or franchise process; including qualifying your leads, building strong business relationships, providing detailed information face-to-face to the customers.

Franchise & License Expo Indonesia has been held successfully since 2003 and has expanded enormously. This year, the expo will take place from 8th to 10th September 2017 at Jakarta Convention Centre. Over 3 days, it will bring together the entire business sector with over 5000 sqm, expecting to attract more than 17,000 visitors.

Last but not least, we are greatly honored and would like to express our deep sense of gratitude for the unwavering support from Indonesia Chambers of Commerce and Industry (KADIN) as well as Indonesia Franchising and Licensing Society (WALI) that have invigorated us in performing better to enable the Franchise and License Expo Indonesia, to become the total franchise solution.
Show Information
Edition
:
15th edition (since 2003)
Type
:
Trade
Date
:
8 - 10 September 2017
Venue
:
Jakarta Convention Center
Time
:
10am - 9pm
Frequency
:
Annual Event
Size
:
Over 5,000 sqm
Visitor
:
Over 17,000 visitors
Admission Fee
:
Pre - registration online is free
On site registration is chargeable at IDR 50.000

Why Exhibit
| | |
| --- | --- |
| | MEET face to face with over 10,000 business investors and entrepreneurs from Indonesia and around the ASEAN region |
| | NETWORK with existing clients/partners and further strengthen the relationship |
| | OPPORTUNITIES to meet new potential clients/partners |
| | GET the latest updates on government initiatives and regulations in Indonesia and the impact of ASEAN Economic Community 2015 (AEC 2015) in the region. |
| | INCREASE your brand awareness and reach out to the entire industry in Indonesia an d ASEAN |
| | LEARN about the latest challenges,opportunities and developments via the Conference organised by the industry, for the industry |
| | GROW your business and extend your reach in Indonesia, South East Asia biggest economy! |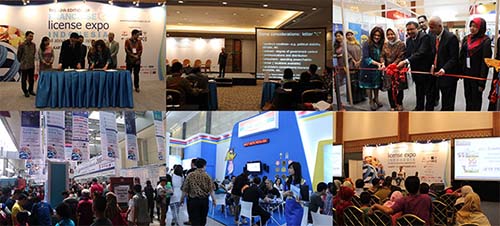 Visitor Profile
| | |
| --- | --- |
| • | Master Franchisee |
| • | Franchisee |
| • | Master Licensee |
| • | Licensee |
| • | Franchise Consultants |
| • | Intellectual Property Rights Legal Consultants |
| • | Entrepreneurs |
| • | Investors |
| • | Business Operators |
| • | Government |
| • | Retailers |
| • | Distributors |
| • | Media and any individuals seeking business and investment opportunities from Indonesia and the ASEAN region. |
Cost of Participation


Raw Space
•
USD 280 / IDR 2.800.000 per sqm



Shell Scheme + Space Package
•
USD 330 / IDR 3.300.000 per sqm
The Shell Scheme package will provide the following:
•
Standard System Booth with 2.44 m high partition board
•
Fascia board with the company name and booth number
•
Needle punch carpet
•
1 x wastepaper basket
•
2 x folding chairs
•
1 x lockable cabinet
•
2 x fluorescent light
•
1 x electrical outlet
•
General in hall security and cleaning
Exhibitor Exposure Package (Compulsory)
•
USD 300 / IDR 3.000.000 per company
Exposure Package which includes :
•
Public liability insurance
•
100 word listing, product categories , brand listing, and quarter page color advert in the exhibition directory
•
250 word online listing, 5 product profiles, online logo, email enquiries , social media link
•
1 x visitor barcode scanner
Contact Us
PT Reed Panorama Exhibitions (Indonesia)
Jalan Tomang Raya No. 63, 5th Floor Panorama Building, Jakarta 11440, Indonesia
P: +62 21 2556 5000 | F: +62 21 2556 5040
Event Lainnya