Event Franchise, Bisnis dan Entrepreneurship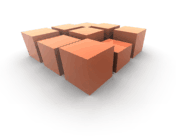 The 14th IFRA 2016
Organisasi Pelaksana : PT Dyandra Promosindo
Tanggal Pelaksanaan : June 3 - 5, 2016 (10.00 - 21.00 WIB )
Lokasi Event : Jakarta Convention Center




WHY IFRA ?
After gaining huge success on previous event, PT. Dyandra Promosindo, endorsed by Indonesia Franchise Association (AFI) is once again proudly present the utmost International Expo for Franchise Industry and Business Concept in Indonesia titled International Franchise License & Business Concept Expo & Conference (IFRA) 2016 take place in Assembly Hall, Jakarta Convention Center.

So,don't waste your time and be part of huge opportunity to meet 18.000 potential business partner and buyer all over Indonesia.


"Visualize the future growth of your business, start a smart
business decision today"

The Most Prestigious Franchise
Opportunity To Meet 18.000
Pontetial Business Partners

License & Business Opportunity exhibition in Indonesia. Showcasing up to 180 Companies overseas and local renowned brands

Get the chance to capture the most qualifiend prospects to develop your business in the same time to have your brand exposed
Endorsed & Supported
AFI & Goverment
Depeloved And Strengthening
Level Of Networking

Officially endorsed bye the Indonesian Franchise Association
( AFI ) and fully supported by the goverment Department of Trade, Republic of Indonesia

IFRA offers a chance for all companies professionals, analysts, consultant and buyers from all over Indonesia & south East Asia to initiate and expand their networking level mainly within Franchise Industry.
Extensive Media Converage
Vigorous Publicity efforts and extensive Media Converage, throungh carefully selected media partners, targeted at specific groups of potential prospects
PT Dyandra Promosindo Professional Exhibition Organizer
A Subsidiary Company Of Dyandra Media International
The City Tower Building, 7th Floor
Jl. MH Thamrin No 81, Jakarta 10310 - Indonesia
Phone : +62 21 3199 6077
Fax : +62 21 3199 6177

For Further Information & Registration Please Visit :
http://www.ifra-indonesia.com

Event Lainnya
GEBYAR UMKM KABUPATEN MALANG 2019 UMKM KUAT BANGSA BERDAULAT
Tanggal : 25 SD 28 NOPEMBER 2019 Pelaksana : DINAS KOPERASI DAN USAHA MIKRO KABUPATEN MALANG

DALAM RANGKA MERAMAIKAN PUNCAK HARI JADI KABUPATEN MALANG


Info Franchise & Business Concept Expo 2019 - Jakarta 2
Tanggal : 22 - 24 November 2019 Pelaksana : Neo Organizer

Hadir puluhan usaha franchise & peluang usaha dari usaha Retail, Kuliner, Pendidikan, Produk Kesehatan, Depot Air Minum, Laundry, Properti,dll.


Planetorium Indonesia
Tanggal : 8 - 10 November 2019 Pelaksana : Planetorium

1st TIME IN INDONESIA A brand new concept that combines F&B, Fashion, & Lifestyle Bazaar with Franchise Exhibition Event!


INFO FRANCHISE & BUSINESS CONCEPT 2019 "Gelora Wirausaha Nasional"
Tanggal : 4 - 6 Oktober 2019 Pelaksana : PT. Neo Expo Promosindo

Temukan IDE Kekinian dan SOLUSI bisnis, referensi jenis usaha, cara menjalankan serta bagaimana mengembangkan usaha tersebut bahkan Diskon Pembelian Peluang Usaha pada Pameran Franchise, Peluang Usaha, Keagenan, Distribusi, Kemitraan Nasional dan Investasi Bisnis Terkini


Pekan Batik Pekalongan 2019
Tanggal : 4 - 8 Oktober 2019 Pelaksana : MULTI DHARMA PERSADA

Pekalongan Batik Week 2019


Daftar Seluruh Event