Event Franchise, Bisnis dan Entrepreneurship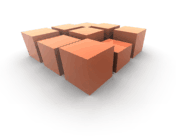 World Franchise Summit Indonesia
Organisasi Pelaksana : PT Dyandra Promosindo
Tanggal Pelaksanaan : 22 - 27 November 2016
Lokasi Event : Jakarta Convention Center




About Us
Indonesian Franchise Association (AFI), an association which was founded in 1991 and became the container of franchise businesses in Indonesia. AFI is a member and official representative of Indonesia at the World Franchise Council (WFC), founding member of the Asia Pacific Franchise Confederation (APFC). Indonesia will host a meeting of the official WFC and APFC, where delegates association franchises from 45 countries are attending to Jakarta. To enliven the event is very important, we will organize international conferences and seminars franchise, Franchise Choice Indonesia and Franchise Exhibition and SMEs. In this exhibition will be exhibited approximately 350 franchise companies and SMEs which were selected earlier by a team formed by AFI and the Ministry of Trade
Program Schedule


Asia Pacific Franchise Confederation (APFC) Meeting
November 22nd, 2016 at Fairmont Hotel
World Frenchise Council (WFC) Meeting
November 23rd - 24th, 2016 at Fairmont Hotel
Indonesia Franchise & SME Expo
November 25th - 27th, 2016 at Jakarta Convention Center
International Franchise Conference
November 25th, 2016 at Jakarta Convention Center
Indonesia Franchise Award
November 25th, 2016 at Jakarta Convention Center
Asia Pacific Franchise Confederation (APFC)
Meeting November 22nd, 2016
at Fairmont Hotel
The APFC Meeting 2016 will be hosted by Asosiasi Franchise Indonesia (AFI) at Jakarta, Indonesia. The one day meeting is to be held on 22nd of November 2016 together with the World Franchise Council Meeting (WFC) on 23rd and 24th November 2016. Attended by all members and observers from member states and non-members in the Asia Pacific region and representatives of the WFC. Association of the host country be the leader of the session.
World Frenchise Council (WFC) Meeting
November 23rd - 24th, 2016
at Fairmont Hotel
Indonesian Franchise Association (AFI) was appointed to be the host of the 2016 World Assembly Second Half Franchise Council (WFC). Attended by all members and observers from member states and non-members. Association of the host country will be the leader of the session, accompanied by the General Secretary of the association (New Zealand) and the association of organizers country next hearing
International Franchise Conference
November 25th, 2016
at Jakarta Convention Center
Is an international conference to discuss the application franchises of various aspects such as: business, economics, finance, marketing, law etc.This international conference involving participants and speakers from abroad.The theme is: "Franchising as a strategic sector in national economic growth" Conference participants targeted a number of 300-500 people Invited speakers at the conference include national and international speakers
Indonesia Franchise Award
November 25th, 2016
at Jakarta Convention Center
Is the conferment of franchise business activity in Indonesia that includes the parties from franchisor and business opportunity industry in Indonesia,
both national and foreign brand business . The theme of this award program is "Towards a world class franchising". The criteria used for the assessment
covering all aspects of franchising. The jury that will conduct an assessment consists of a panel of practitioners, and experts consultant franchise business
PURPOSE OF ACTIVITY
•
Measuring the quality and appreciating the franchise industry in Indonesia
•
Digging information franchising efforts in Indonesia and the potential business that can be developed into a superior franchise
•
explore information of program requirements to improve the quality of Indonesian franchise sector
Gala Dinner
Join us for a fabulous Exhibitor Gathering Night! The celebration starts at 18.30 evening with a glamorous dinner, and a chance to network with the industry's top players, the perfect opportunity to make new contacts, entertain new key clients and celebrate the show. During the dinner, prepare to be wowed by the non-stop whirlwind and amazing special performance from our choice of musical entertainment and band. In short, it's the franchise industry event of the year and a great way to wind down and relax with colleagues and clients.
More Information Contact :
International Secretariat Jl. Darmawangsa X/A 19 Kebayoran Baru,
Jakarta 12150, Indonesia.
Phone. (021) 739 5577 Fax. (021) 723 4761
HP. +62 856 49685075 (Ms. Rosa)
Email :
international.wfsi@asosiasifranchiseindonesia.org
conference@worldfranchisesummit.com
Sales & Marketing :
PT Dyandra Promosindo, The City Tower Building, 7th Floor,
Jln. MH Thamrin No 81, Jakarta 10310-Indonesia
Phone : (021) 319 96 077 Fax : (021) 319 96 277
HP. +62 812 865 9105 (Ms. Raenita); +62 856-4058- 1331 (Ms. Dara)
Email :
raenita@dyandra.com
dara.citra@dyandra.com
nadia@dyandra.com
website : http://www.worldfranchisesummit.com/
Event Lainnya